Welcome to Used Furniture Buyers In Dubai
We Buy Complete Used Household Items In Excellent Condition @ Very Reasonable Prices. Used Furniture like Bedroom Sets, Fabric & Leather Sofas, Dining Tables, Tv Wall Units, Used Home Appliances like Refrigerators, Washing Machines, Dishwashers, Electric & Gas Cookers, Used Electronics like LED & Smart 3D TVs, Home theatre Systems, window & Split unit Air Conditioners. We Also Buy Used Restaurants equipment's and Furniture. We Buy Hotel Furniture also. Please Call us For Best price in town. We buy used furniture used appliances in Dubai, Sharjah, Abu Dhabi.
Are you in our catchment area, and looking to sell your used furniture?
If so, please send us pictures of your items to buyingusedfurnitureindubai@gmail.com
or call us on 0506926645
Buying Used Furniture In Dubai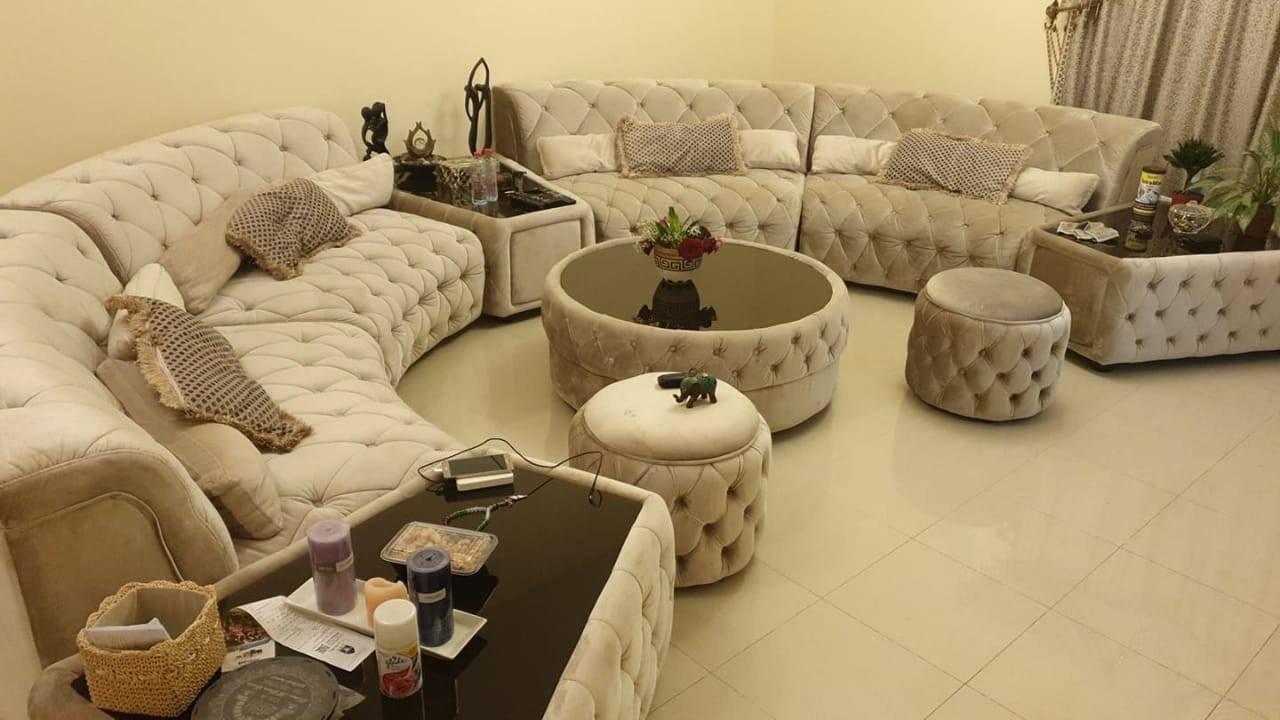 Second hand Furniture Buyers in Dubai
You're clearing out your house and office… You would like to sell your house and furniture?
Sell your home and furniture from office chairs, to office desks, to office cabinets and everything in between. That point has come and therefore the dreaded office move is upon you – you would like to sell your home and furniture as soon as. It's almost like moving house everywhere again, only you almost certainly spend less time in your house than you are doing your office so it's something you almost certainly want to urge right.
BUFIB can help when the time to sell your home and furniture comes. If the furniture is quality, and they're in quality condition, then we're likely to require them. Office items in not-so-great condition however are likely to not get such a lot love from us so help speed up the method perhaps by leaving out those items.
Send us the names of the house and furniture that you'd wish to sell alongside images.
We'll respond back to you within 24 hours with an invitation for a few more details After receiving further information we'll come to you with a valuation for your furniture. Once you're proud of the offer we'll arrange a set of the furniture.
That's just about the process!
USED FURNITURE BUYERS IN DUBAI
HOW CAN I SELL FURNITURE ONLINE?
This is the most asked question by all local sellers of furniture how we sell out our furniture online. There are a few steps and instructions to follow for selling your furniture online.
You arrange a good cell phone having a camera.
You make pictures of your furniture that you want to sell out.
These pictures send to us on our WhatsApp contact number.
Share your locations.
After following so you will get free quotations from our expert team further, and we will inform you to check it physically.
BEST PLACES TO SELL YOUR FURNITURE ONLINE
It is always a foremost priority for a local seller of furniture that they search the places to sell your furniture online. Surely a seller searches the places where he could get a good price in return for selling his furniture. So, it is mostly recommended to you that you choose the best website that offers you the best free quotations for your furniture. But you keep in mind before selling your furniture on these platforms that you must read the reviews of former clients on these websites. You choose a website where customer reviews satisfy you.
SELLING USED FURNITURE ONLINE VS. LOCALLY
An ambiguity is found in the clients, they think again and again about whether we sell our used furniture online or locally. This search is good to feel satisfaction for getting a better price for your used furniture. Now I put some facts before you. Ultimately you will get some idea to sell out your furniture.
First, if you sell out your used furniture online, by it you have a maximum chance of getting maximum free quotes from different buyers. But most online buyers of used furniture change the quotation at the final time of buying your used furniture by putting some objections and flaws of your furniture. In short, the quotations of online buyers are not always fixed.
Second, if you sell out your used furniture locally, by it you have a minimum chance of getting minimum free quotes from different buyers. But local buyers are in fewer numbers. As compared to online buyers, local buyers are better for you because local buyers cannot scam anyone.
Our Services Areas
We buy all type of used furniture & Home Appliances in Dubai, Abu Dhabi, RAK, Fujairah, UAQ, Sharjah and Across UAE Country. Other Cities Like Dubai Marina, International City Dubai, Palm Jumeriah, Discovery Garden, Silicon Oasis, Sports City, JLT, JVT, Arabian Ranches, Villa, Akoya Damac Hills etc.
USED FURNITURE BUYERS
There are some difficult tasks to find the used furniture buyers in Dubai because this city and state are very populated. But you keep in mind that man can find everything in this world if he is determined. That's why people say "necessity is the mother of invention". There are many used furniture buyers who work in Dubai. They are very experienced and experts in their occupation for the last ten years. That's why they are very successful. They buy the used furniture only those are in very good look and good condition. Their main objective at the time of buying is that furniture mustn't be cracked and not be broken. Your proactiveness leads you in the right direction.
HOW CAN I MAKE SURE MY FURNITURE SELLS ONLINE?
You can make sure your furniture sells online easily by following a few steps. These steps are very helpful to sell out any furniture online.
You should determine the condition of your furniture.
Search the importance of your furniture.
Set the time to sell out it online.
Your honesty about your furniture will help you to sell out it.
Proactiveness while selling any product online.
The most important is that you take the best pictures of your furniture.
USED HOME APPLIANCES BUYER
Dubai is a megacity of UAE, in it all the business or service that you want is available. Many used home appliances buyers in Dubai are available.
Appliances that they buy from the clients are
Water dispenser
Coolers of water
Pressure cookers
Stoves
AC
Fridges
Refrigerators
Heat exhauster
Buyers buy all these home appliances at good prices. They provide free quotations to their clients.
USED BEDS BUYERS IN DUBAI
The used beds buyers in Dubai have their own grace in buying the home furniture due to their high experience in this profession. They work professionally. Their vast experience and the skilled in buying the beds they are in peak level. All kinds of beds that are used in the bedroom are bought by these buyers.
They buy the
Old beds
Used beds
Second hand beds
Most expats in Dubai need the used bed's buyers because they cannot make their beds or other furniture by themselves so they sell beds at the hands of buyers.
USED SOFA SETS BUYERS IN DUBAI
There are many used sofas sets buyers in Dubai. Dubai is famous and one of the business hubs in the world. It has become a trend to use the best and most beautiful sofa sets to grow the business. As the business trend is increasing day by day, same the trend of buying and selling the sofa sets is increasing. People of the business community move their business where there is competition. In this way, they sell out sofa sets from one place to another for shifting their business.
Fabric sofa sets
Leather sofa sets
Are in very demand in the markets.
BUYING USED FURNITURE IN DUBAI
There is a big market for buying used furniture in Dubai. this business is very at the peak nowadays. Every second person who is a millionaire is dealing with a business of buying the used furniture from the customers at a normal rate. But if you want to sell your used furniture at good and the best prices you should contact those buyers who are the professional and skilled in this field.
Used furniture's list that buyers buy mostly is
Leather sofa sets
Fabric sofa sets
Tables
Round tables
Computer tables
Manager tables
CEO chair
School chairs
Dining chairs
Hotel furniture
Restaurant furniture
USED FURNITURE FOR SALE IN DUBAI
As you know well that used furniture for sale in Dubai, is the best facility for those who cannot afford to purchase the new furniture. Such kind of people must avail of yourself by buying this used furniture to spend their lives. You keep in mind that this furniture is in good useable condition. Its prices are normal. Everyone can purchase it easily. You just come and observe it carefully to choose it for further using.
Used Home Appliances Buyers In Dubai
We are second hand used home appliances buyers in Dubai. We are into service from almost 20 years having a really rich experience during this field. We all know exactly what customer wants and the way to cater thereto. We are extremely happy to supply you exquisite services through BUFIB.
We Are Buying Like Secondhand, A/C, Fridge, Refrigerator, Freezer, Washing Machin, Dish Washer, gas range , Electric Cooker, Lcd Tvs, Led Tvs, Plazma Tvs, home theatre , Music System radio set ,Leather Sofas, Fabric Sofas, Bed Room Sets Bed Sets, board Sets, Sofa sets, Laptops, Home and furniture , (We also buy Non-Working A,C.
We buy used home items in Dubai, please call me if you would like to sale used furniture and residential appliances.